Selahaddin Eyyubi Series release date.
Uğur Güneş will play the lead role in the Selahaddin Eyyubi series, which is the continuation of the Alparslan Buyuk Selcuklu series and will be broadcast on TRT 1 screens in September 2023. Selahaddin Eyyubi series will start instead of Alparslan Buyuk Selcuklu series, which made it to the final after the departure of actor Barış Arduç. İlhan Şen and Gülsim Ali will also join the cast of the Selahaddin Eyyubi series. The Selahaddin Eyyubi TV series will describe the liberation of Al-Quds (Jerusalem) from the 88-year Crusader occupation.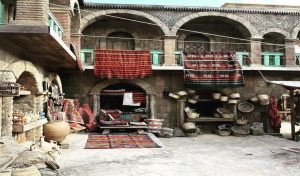 The stage is set for the epic production of Sultan Selahaddin Eyyubi Series. Shooting has already started.